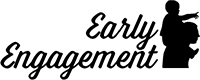 Dad's Special Role
The Thinking, Feeling and People skills that determine lifelong success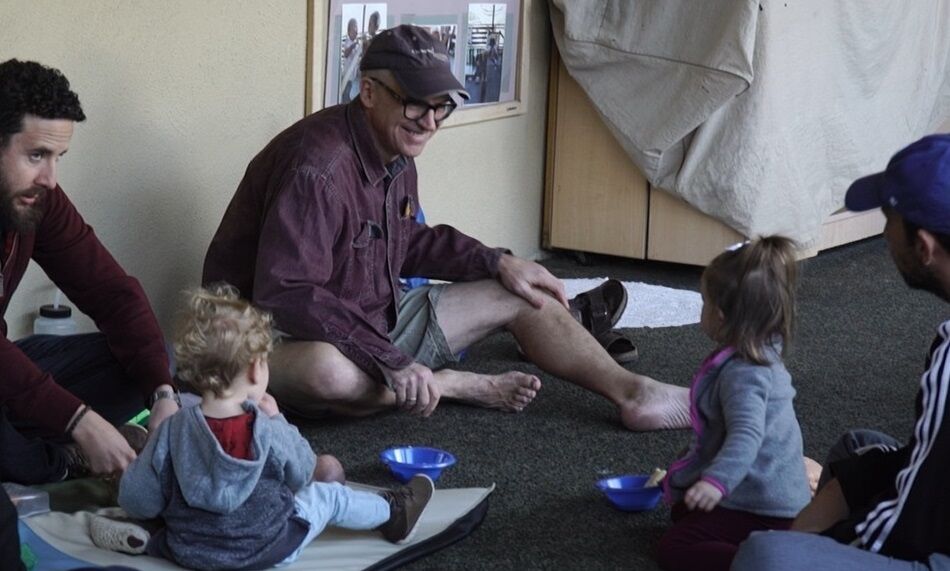 The most important learning in your baby's life comes before they are three – when traits like confidence, self-reliance, and people skills are developed.
Early Engagement's Strong Start™ Before Baby Program gives you an overview of your child's mental development – why it matters, and how it works. You'll learn about challenges to expect and how to deal with them, and how to develop communication habits that support your child's confidence and independence.
In EE's Strong Start™ Before Baby Program, you'll learn:
Predictable Challenges – how to avoid what tends to go wrong
Your Partner's Changes – how to support her without losing yourself.
How your relationship will be tested – and how to baby proof it.
You'll get tips and tricks for a happy and peaceful family life, and you'll prepare for predictable challenges. You'll also learn how to give your child lifelong thinking, feeling and people skills.
Dad Tested – Research Informed
Everyone has opinions. Where can you get useful facts?
The Strong Start™ program is built on research – the science of common sense behind how babies' brains take shape. What they learn at first – about themselves, other people, and how to get along in the world – determines their future. And your role is essential.
There is an art to it – and a science of what's going on.
HELP US –
1

QUESTION SURVEY
OUR VALUES
Our nonprofit works on behalf of babies and toddlers by coaching "practices" for dads and their young children. Your kids get the most important learning in their lives before they turn 3: the "Thinking," "Feeling" and "People" skills that determine lifelong success.
We spend a lot of time on communication habits – so parent's reflexes will support their kids in thinking for, and ultimately being able to take care of, themselves.
In our Strong StartTM program, the big challenge is getting parents to slow down, to focus, and to get into the baby's mental world. These days of social distancing are the perfect time to work on building those strengths.
Draft Research Brief: Father-Targeted Parent Education
By: WeiWei Chan & Samantha Hysa, Early Engagement – with Bill Monro
Most new parent education in America is focused on the event of birth and avoiding medical calamities in the first year. A small fraction of classes offered prepare couples for the predictable and daunting challenges they will face after the child is born. Research shows the association between family mental wellness and children's development,1,2,3,4 but few parent education classes seem to focus on family mental wellness.
Research supports a special need for fathers to receive prenatal parenting education.6,7 Fathers are increasingly involved in child care,8 and despite a strong research base that demonstrates the positive contributions fathers make to their child's well-being and the negative consequences when fathers do not parent well,9,10,11,12,13,14,15,16 very few existing parent education programs include fathers.17,18,19 The vast majority instead target mothers, which may prevent men from engaging in positive child care later. Only three researched parent education programs, to date, include fathers.17 When fathers are included in parent education programs, research suggests improved outcomes related to father's involvement in childcare, father's support of the mother, partner relationship quality, co-parenting relationship and the father's mental health.20 One study of a father-involved family wellness curriculum showed that the program improved conflict management between couples, particularly in fathers. The program, called Bringing Baby Home, facilitated couples' co-parenting skills over a two day, 10-hour workshop.21
Fathers may especially benefit from father-only parent education programming. In an initial study of a pilot program targeting incarcerated teen fathers, researchers found increased quality of parent-infant interactions following each class.22 In a study of another couple-based that separated fathers into a fathers-only group curriculum, mothers reported that fathers who were placed into the fathers-only group showed significantly more improvement in partner relationships.23 Fathers also report great appreciation for social support amongst other future fathers in parent education programs.24 However, few examples of father-targeted family-wellness focused parent education programs exist.25 The lack of father-only parent education precludes most future fathers from the benefits of parent education and may limit their ability to contribute to their future family's wellness.
1 Antonucci, T. C., & Mikus, K. (1988). The power of parenthood: Personality and attitudinal changes during the transition to parenthood. In G. Y. Michaels & W. A. Goldberg (Eds.), Cambridge studies in social and emotional development. The transition to parenthood: Current theory and research (p. 62–84). Cambridge University Press
2 Frosch, Cynthia & Mangelsdorf, Sarah & McHale, Jean. (2000). Marital behavior and the security of preschooler-parent attachment relationships. Journal of family psychology : JFP : journal of the Division of Family Psychology of the American Psychological Association (Division 43). 14. 144-61. 10.1037//0893-3200.14.1.144
3 Grossman, F. K., Eichler, L. S., & Winickoff, S. A. (1980). Pregnancy, birth, and parenthood. San Francisco: Jossey-Bass Publishers
Join The
Team Of Dads

Learning How To Set Their Children Up For Success In Life
Join The Mailing List To Get Support Directly In Your Inbox.